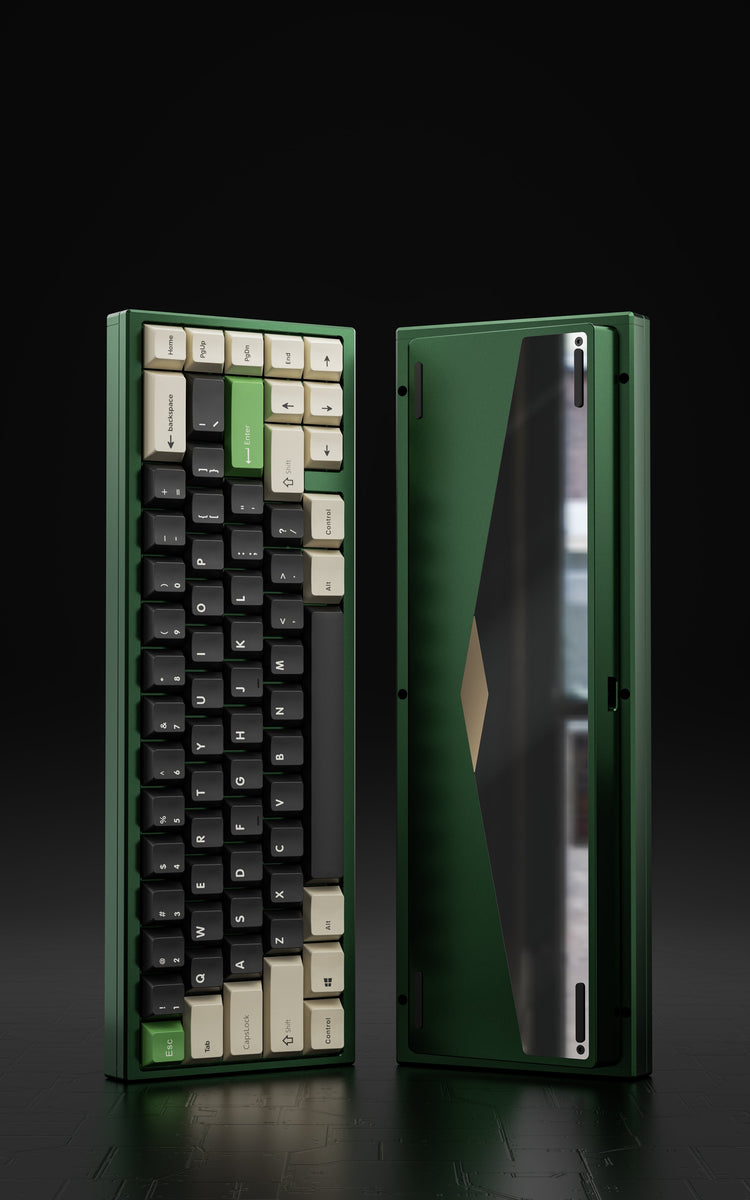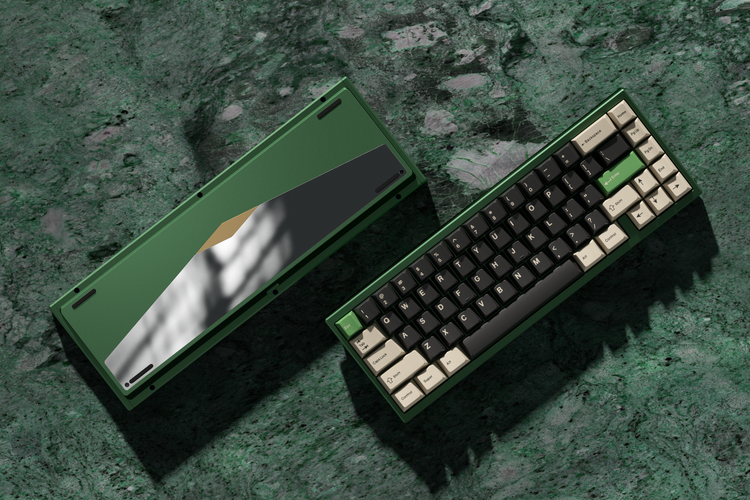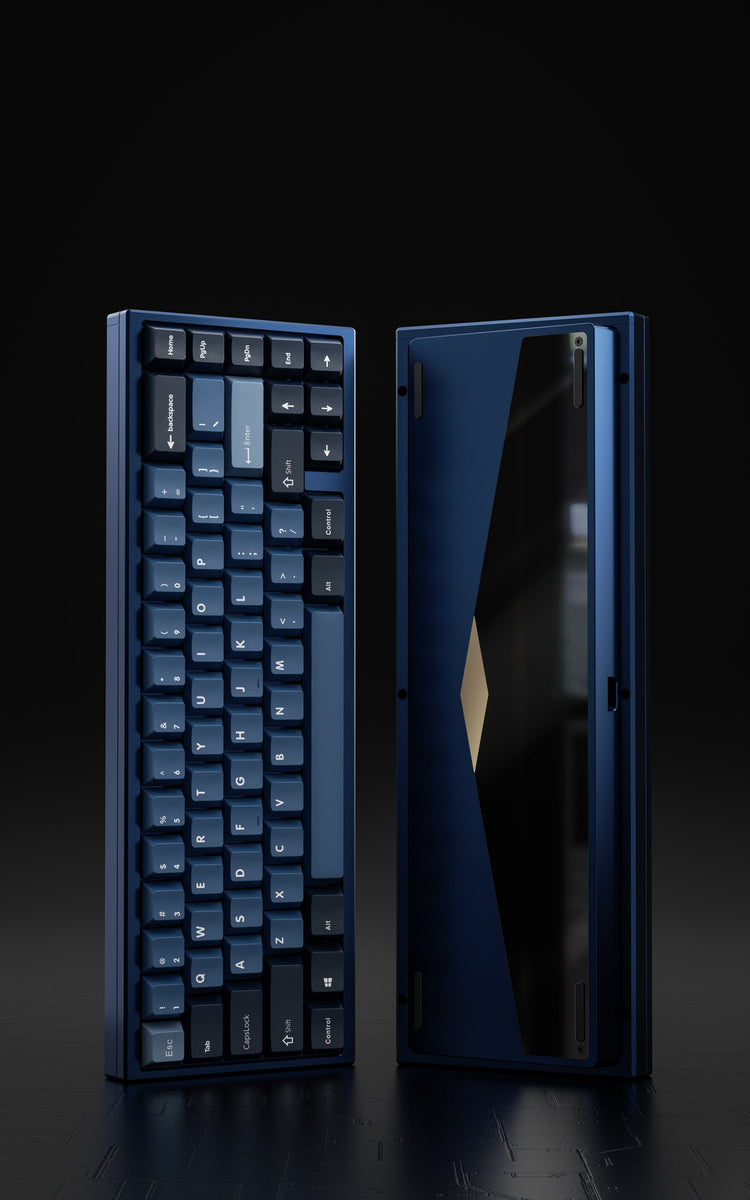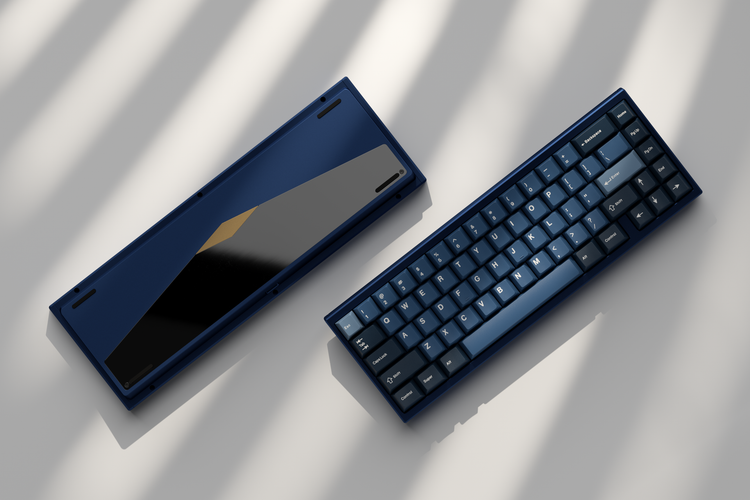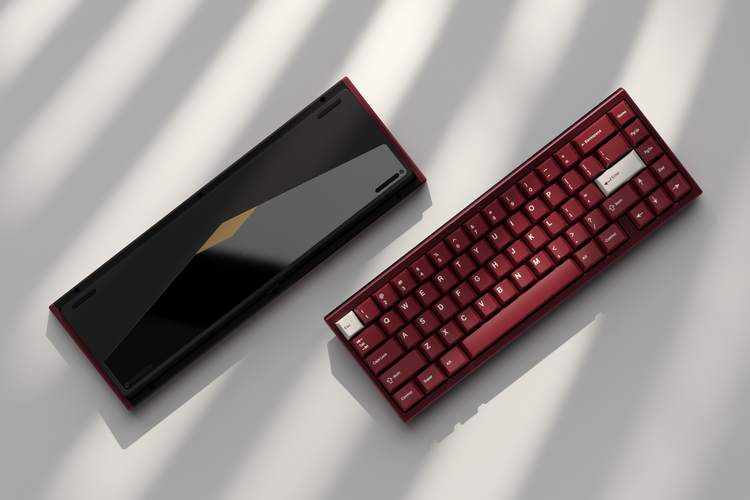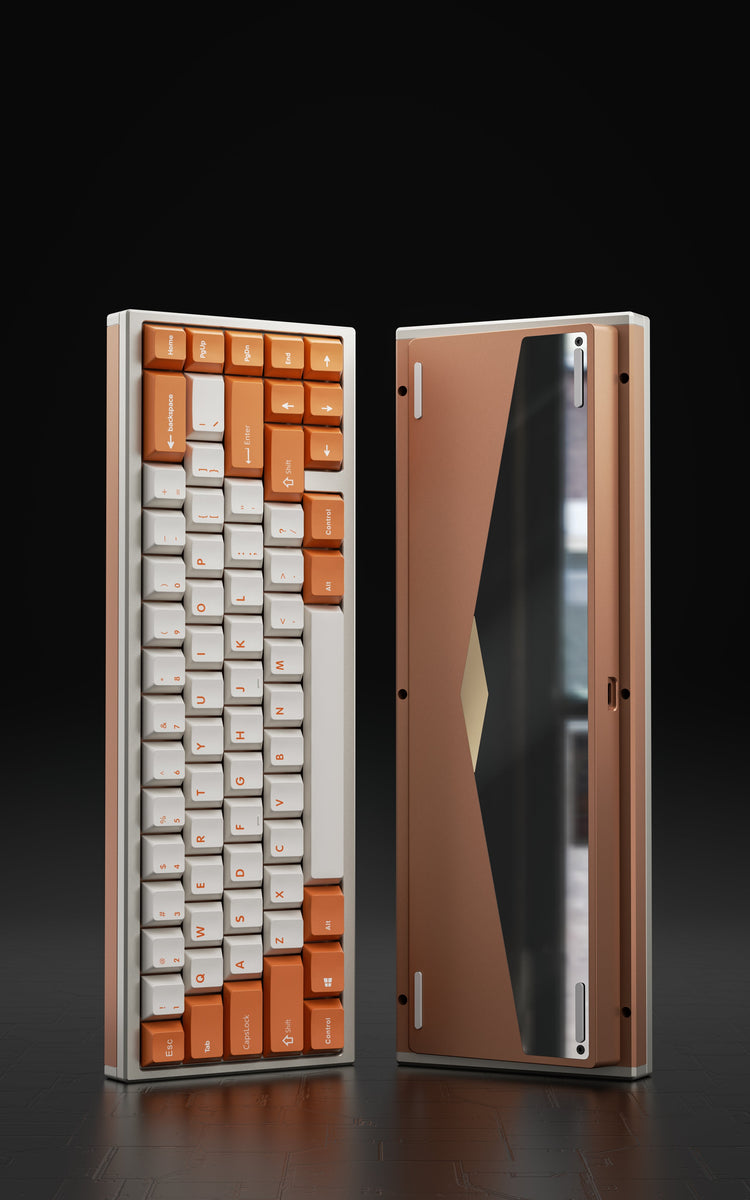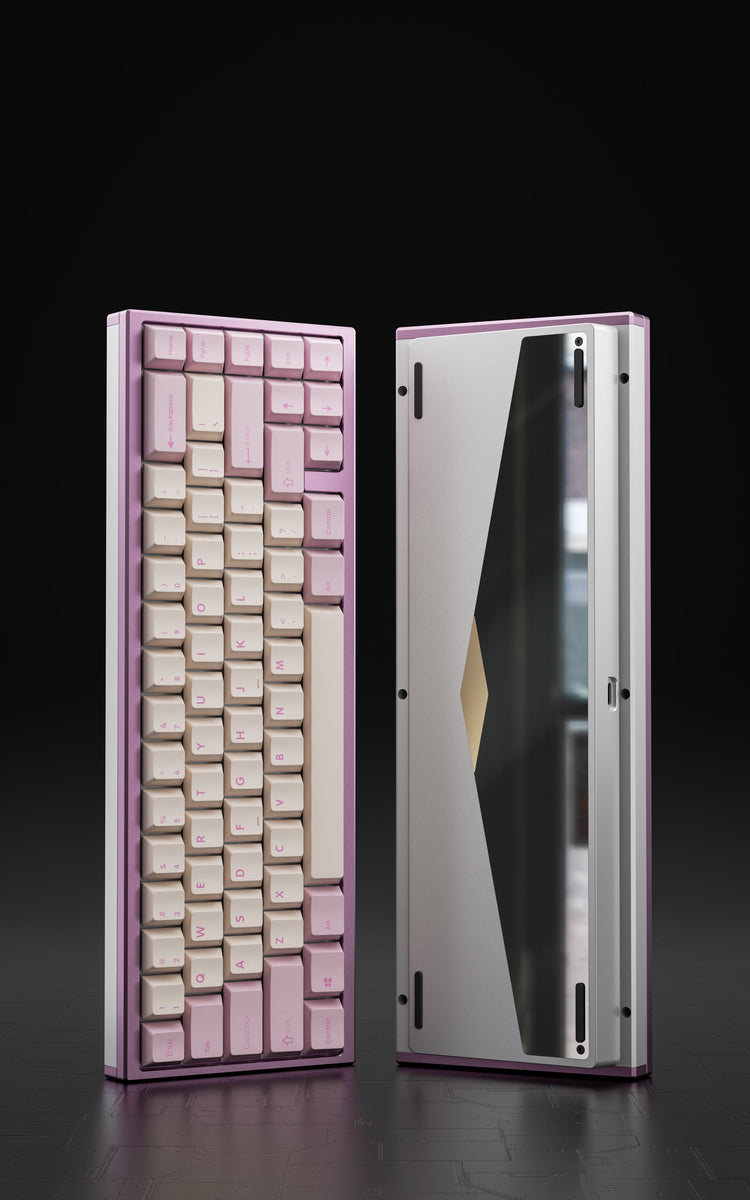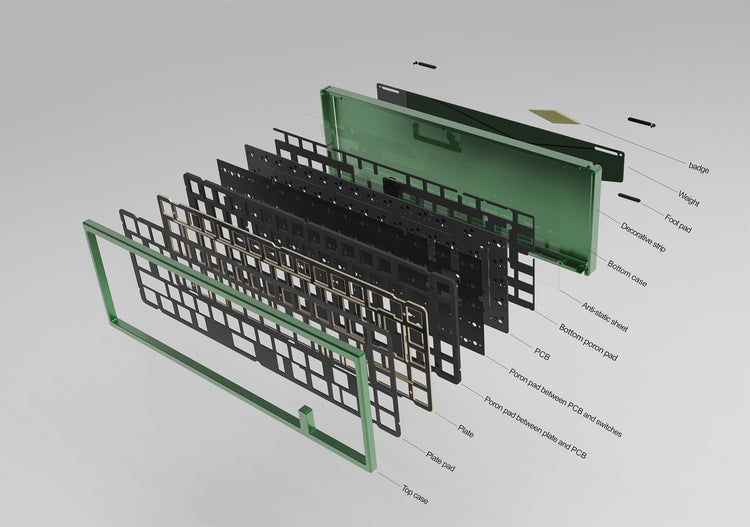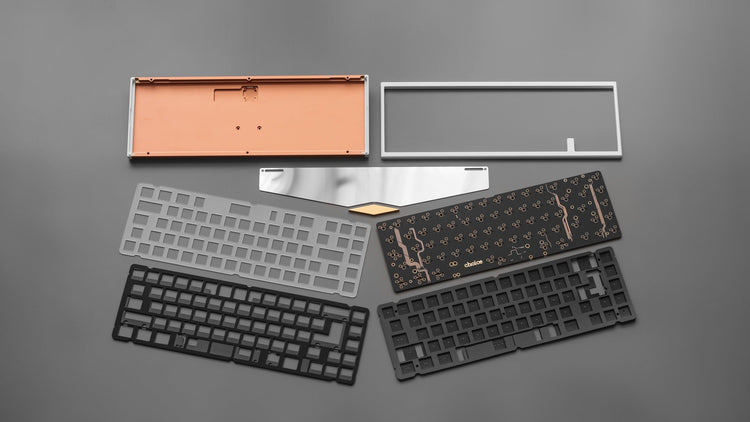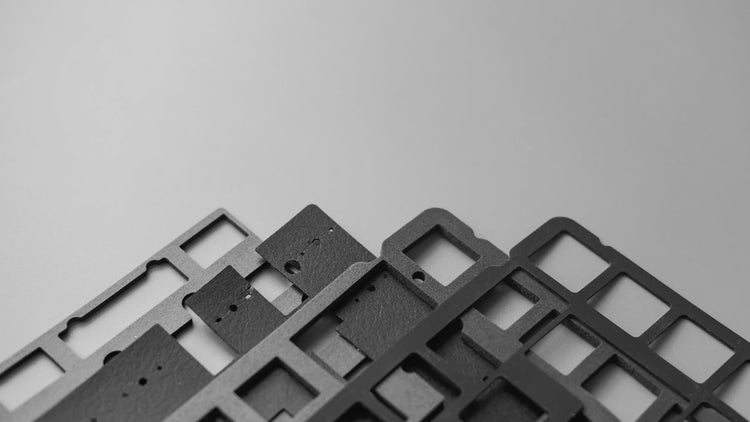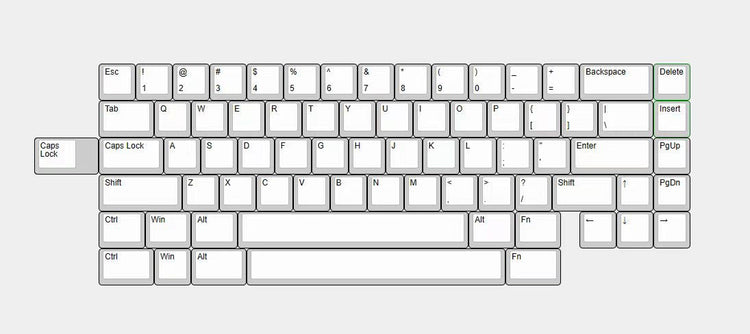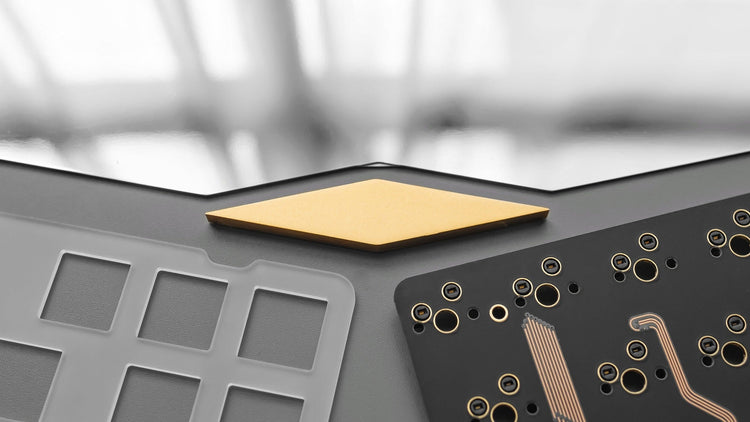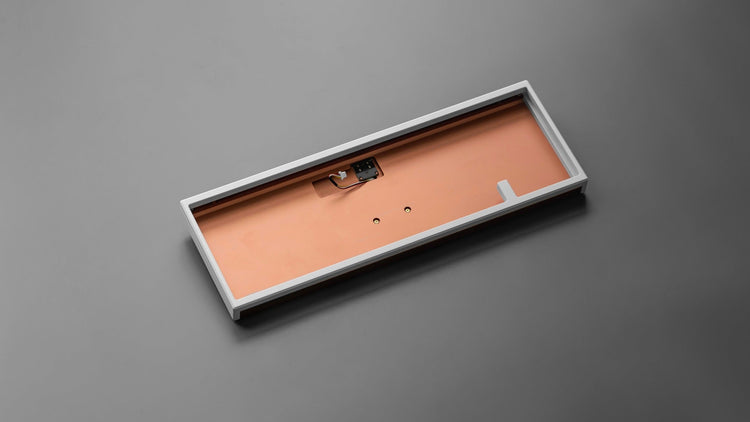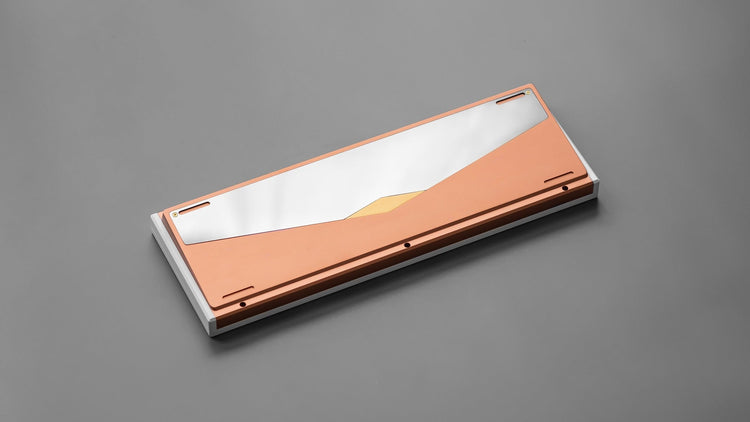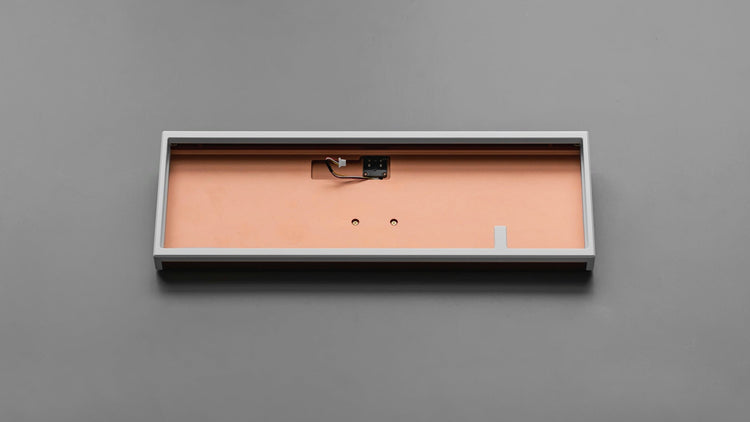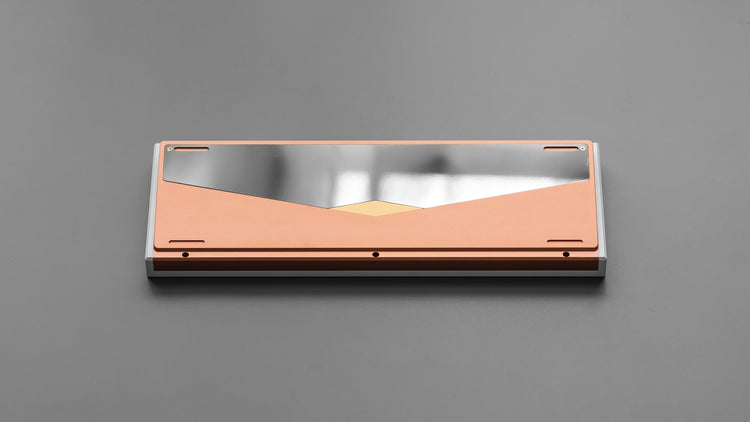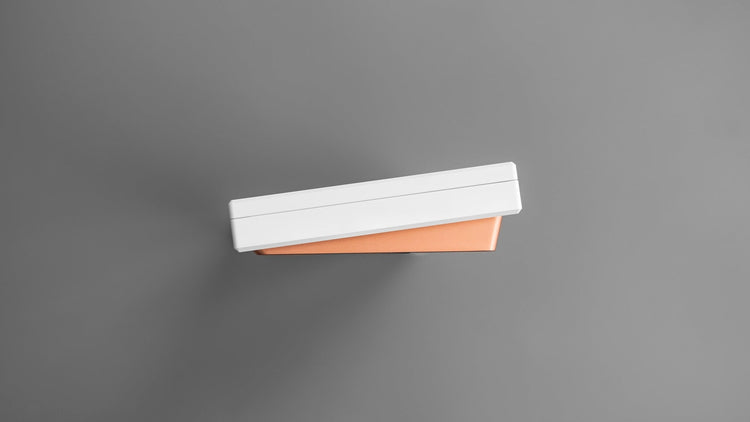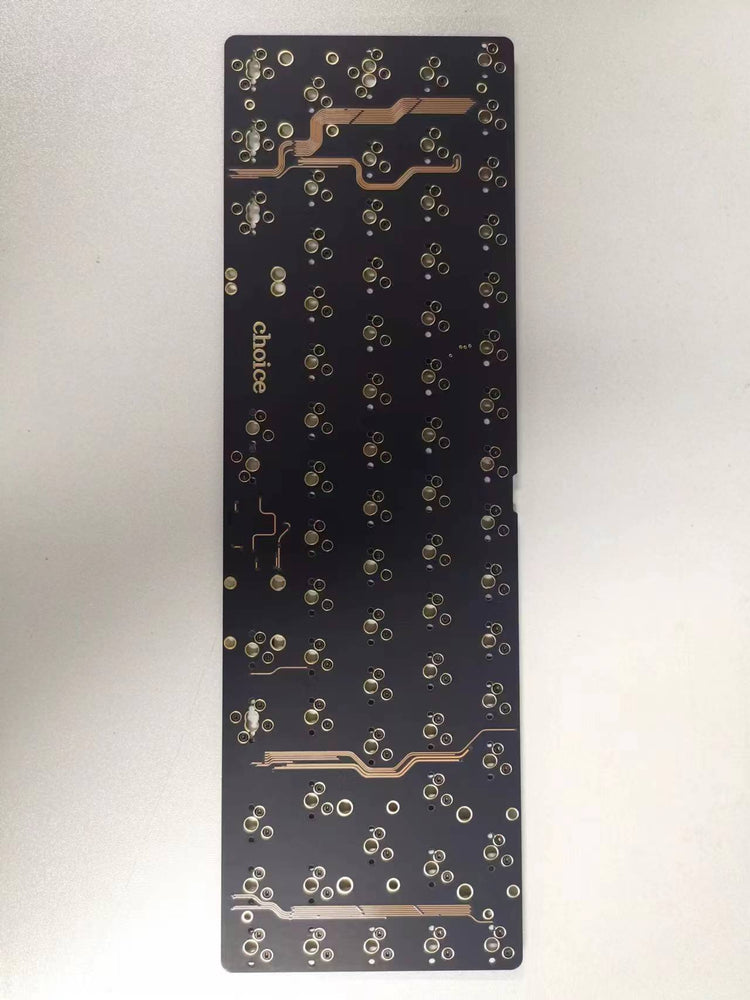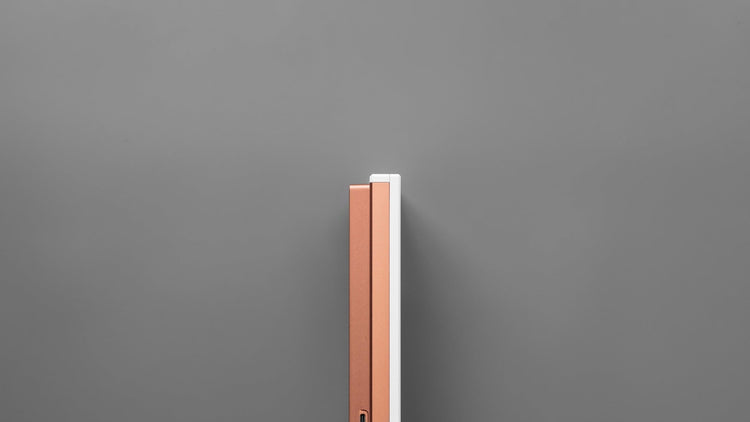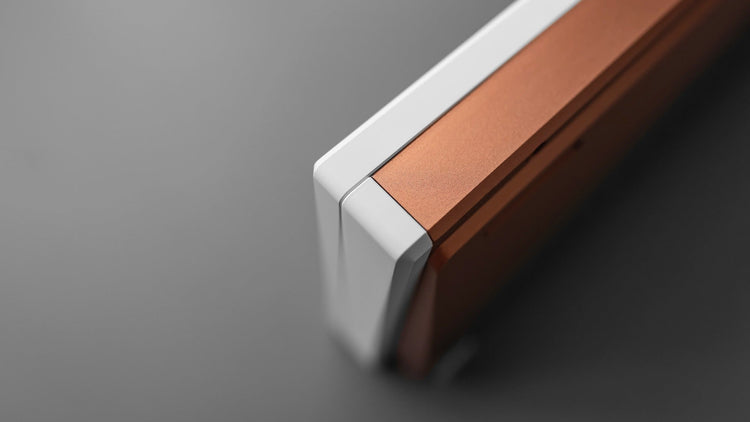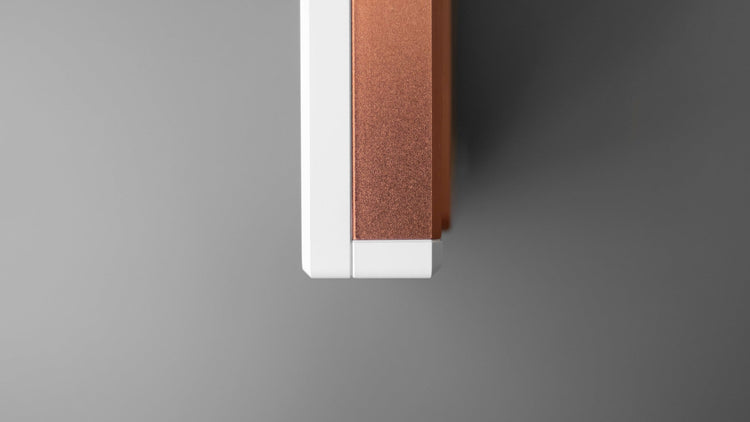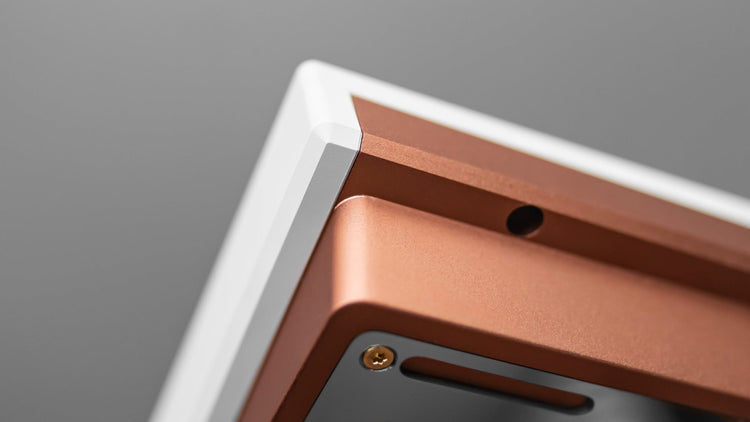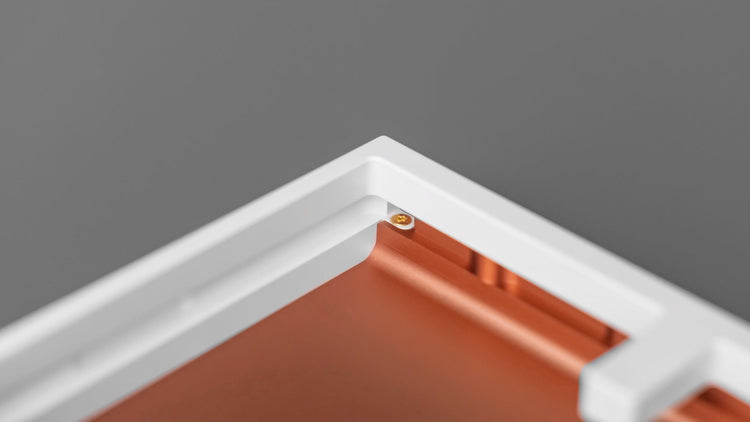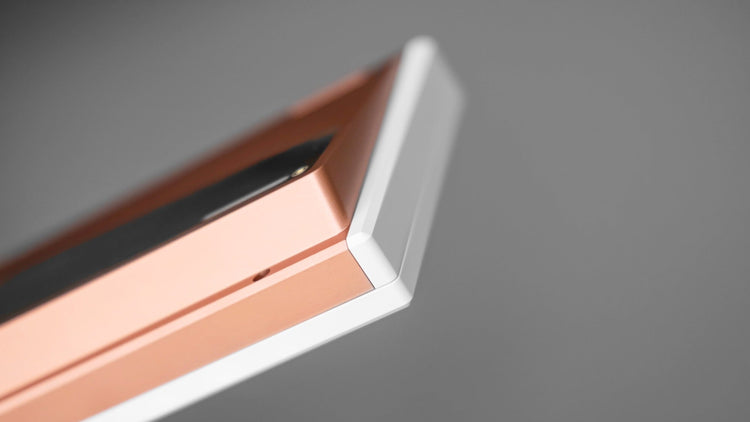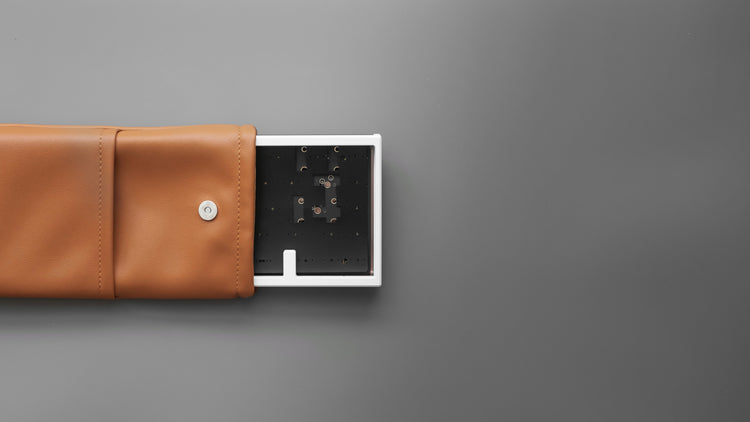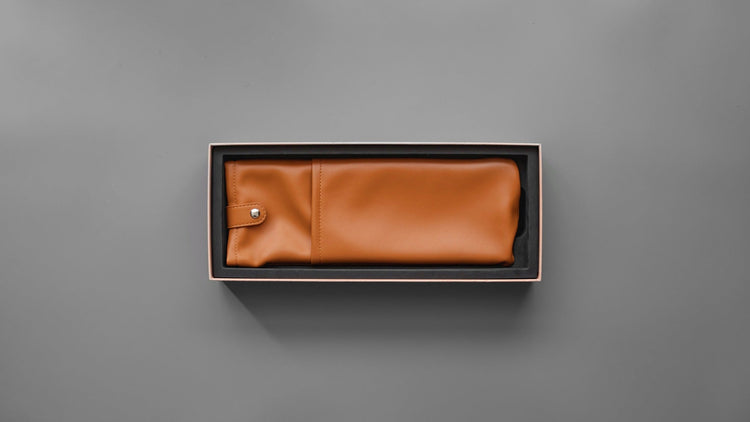 | | | | | | |
| --- | --- | --- | --- | --- | --- |
| | Top Case | Bottom Case | Bottom PVD | Badge | PCB |
| Forest Green | Green | Green | Silver Stainless Steel PVD | Brass Color | Hotswap |
| Royal Blue | Blue | Blue | Black Stainless Steel PVD | Brass Color | Hotswap |
| Wine Red + Black | Red | Black | Black Stainless Steel PVD | Brass Color | Hotswap |
| E-White + Copper | E-White | Copper | Silver Stainless Steel PVD | Brass Color | Hotswap |
| Pink + E-white | Pink | E-White | Silver Stainless Steel PVD | Brass Color | Hotswap |
Consistent Typing Experience
We did not use the plate gasket mount. Instead, the poron pad between PCB and plate is used to replace the existing bottom case gaskets by extending and lengthening. Meanwhile, a 2mm plate poron pad is added on the plate to replace the top case gaskets. This mount does not have a rigid connection with the case like plate gasket mount, and because the force point is evenly distributed, it can obtain a very consistent typing experience. At the same time, this mount can greatly reduce the cumbersome process of assembly.
Comfortable Feel of Case
A low price for us doesn't mean we compromise on materials or workmanship. Relying on a strong supply chain, we still use 100% Full CNC 6063 aluminum, and adopt our last well-received DolphinS75 case coating process, which can definitely let you experience a silky smooth touch feel.
PCB Feature
Black core
No felx cuts
Support VIA
PCB thickness: 1.2mm
Support stepped caps lock
Support 6.25u, 7u spacebar
Wired Hotswap PCB (ANSI), With daughterboard
Kit Content
Top/bottom/left/right case*1
Plate pad*1
PC Plate*1
Poron pad between switches and PCB (IXPE) pad*1
Poron pad between PCB and plate*1
 Hotswap PCB*1
Stainless steel PVD Weight*1
Poron bottom pad *1
Badge*1
AOI03 Daughterboard*1
Cable between PCB and daughterboard*1
Anti-static sheet*1
Foot pad*4
hex screwdriver*1
Phillips screw*6
Cylindrical head hexagon socket screws*4
Keyboard carrying bag*1
Choice 65 Specifications
| | |
| --- | --- |
| Layout | 65% |
| Size | 314.15mm * 110.1mm |
| Typing Angle | 7° |
| Front Height | 19.8 mm |
| Case Material | 100% Full CNC 6063 Aluminum |
| Weight | About 1.2 kg (Barebone), 1.4kg (Full build) |
| Case Coating Process | Anodizing, Electrophoresis |
| Plate | PC (default)/ Alu | All plates only support ASNI layout and screw-in stabs |
|  PCB | Hotswap |
| Mount | Gasket |
We aim to process your order within 1-3 business days, but processing time may be delayed due to high workload. Shipping times will depend on your location and the shipping option you choose at checkout. Please note that due to the COVID-19 pandemic, shipping times may be longer than usual.