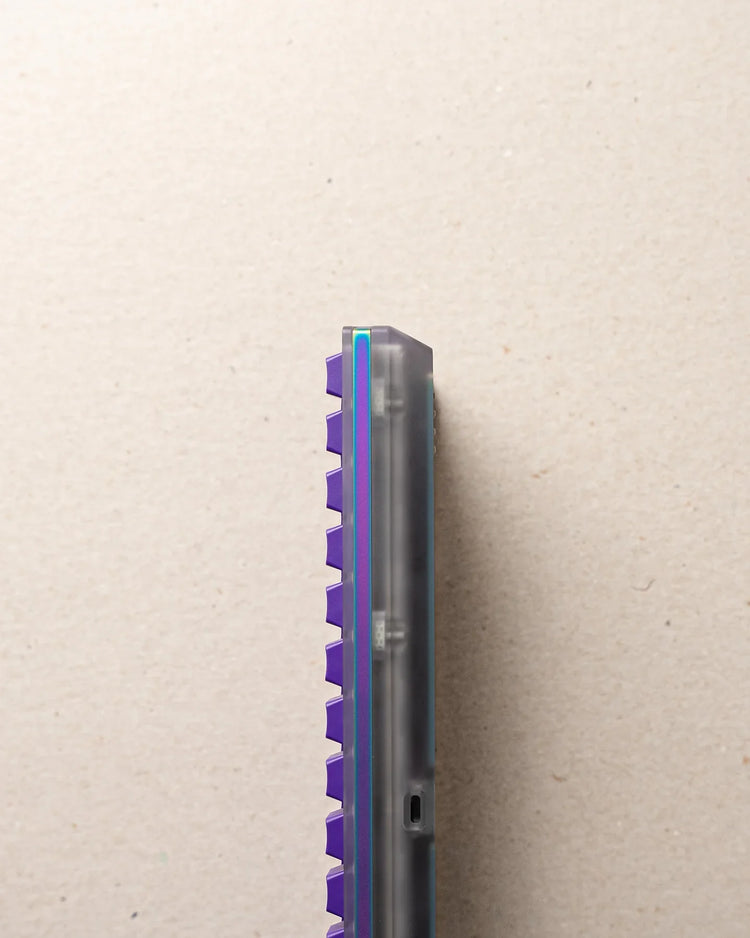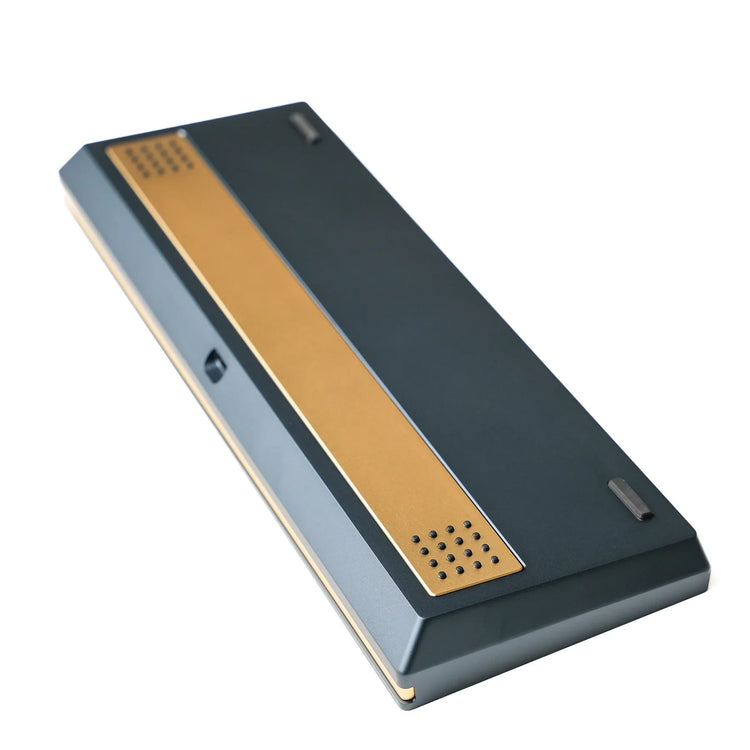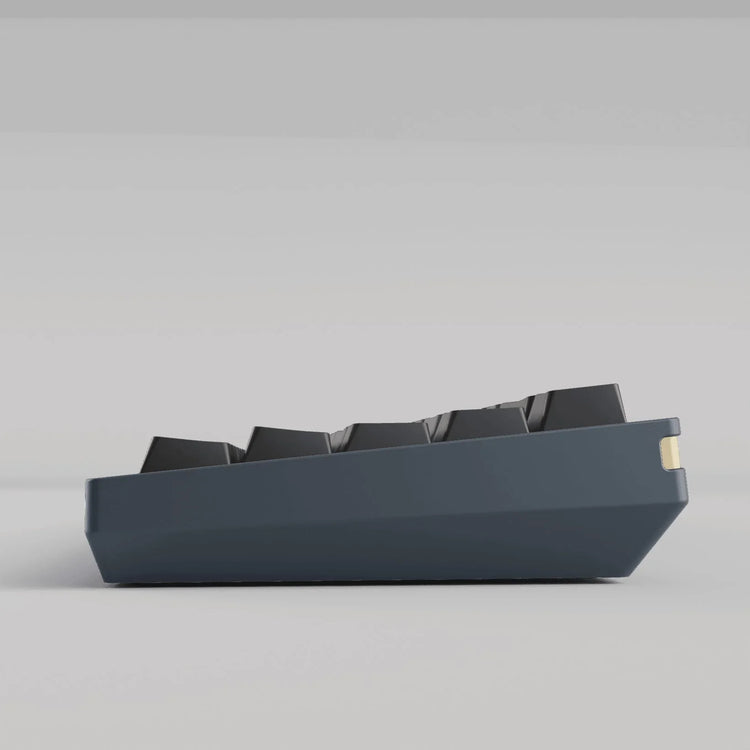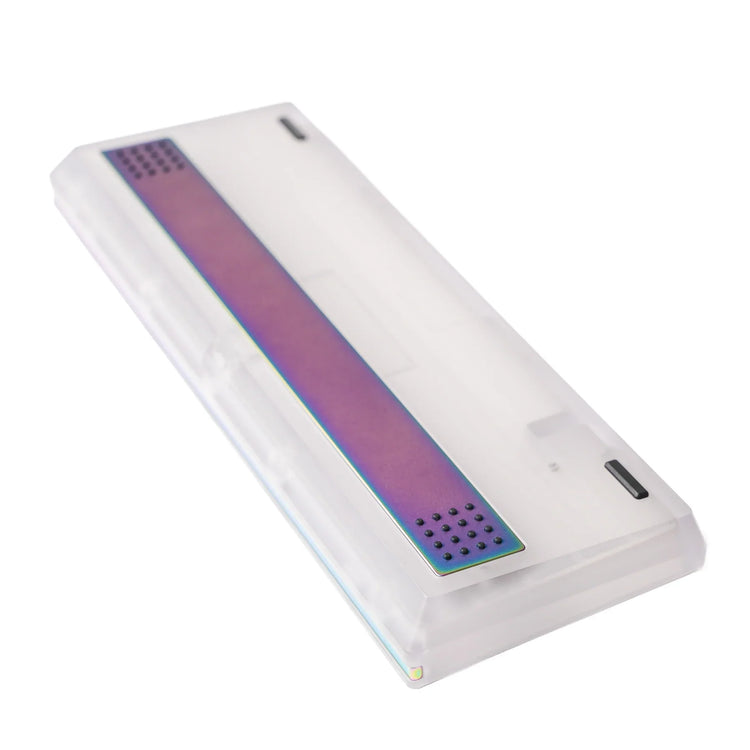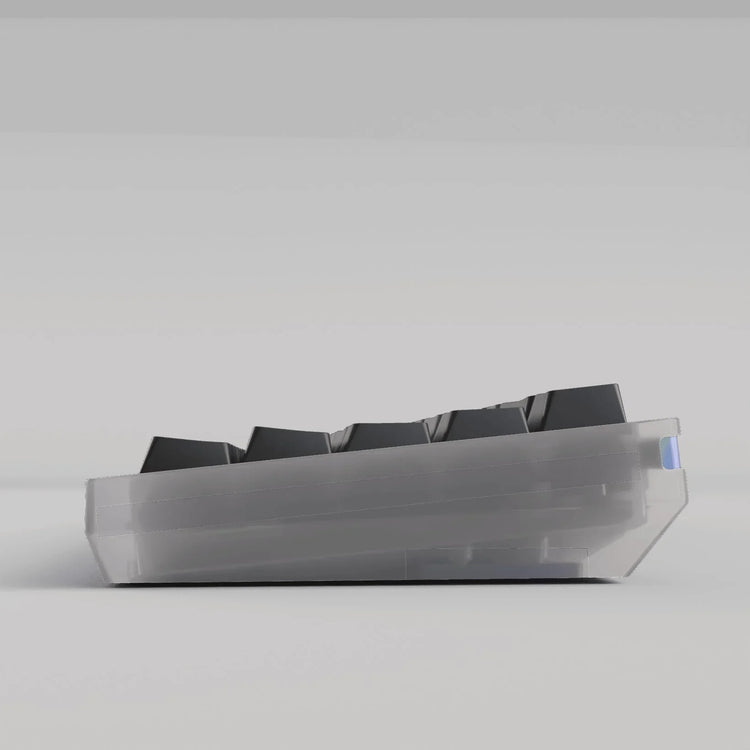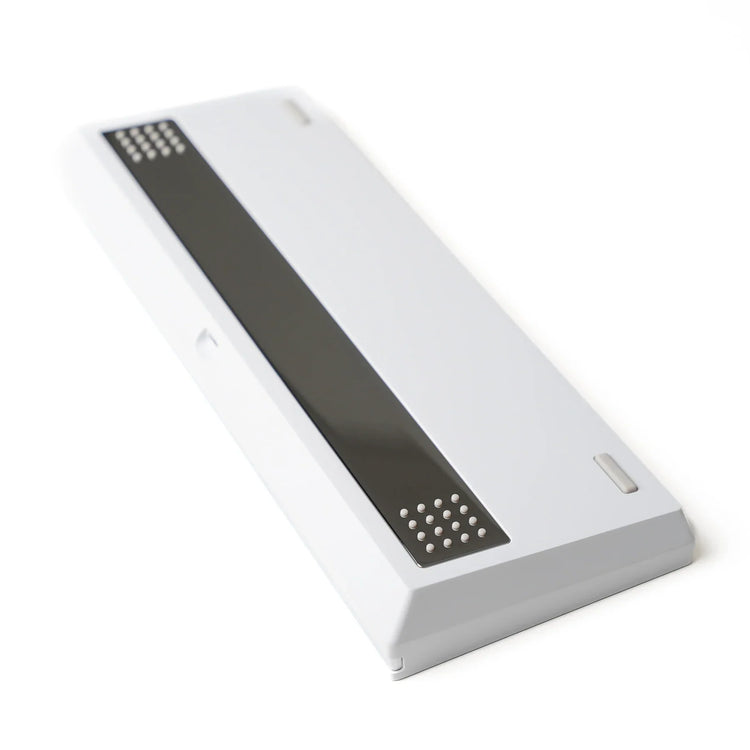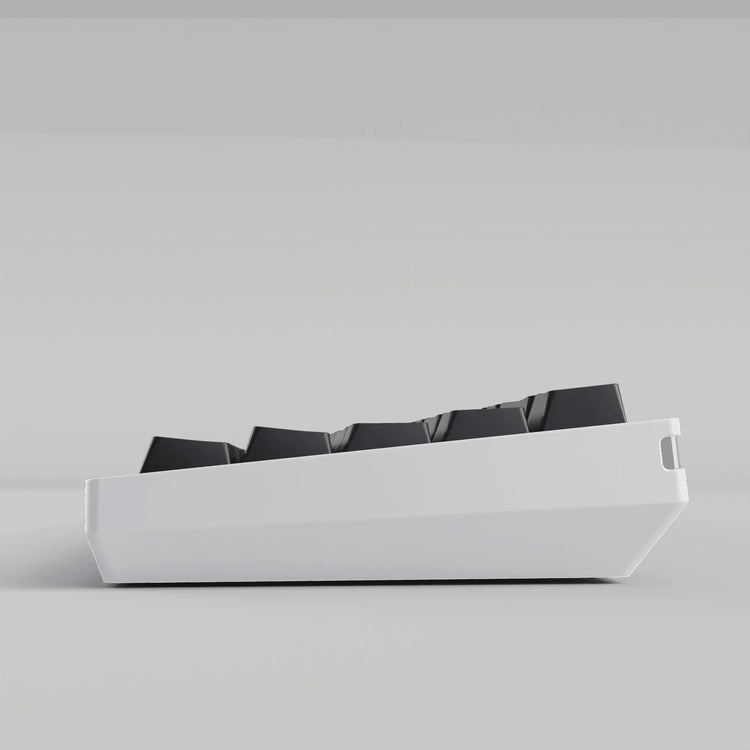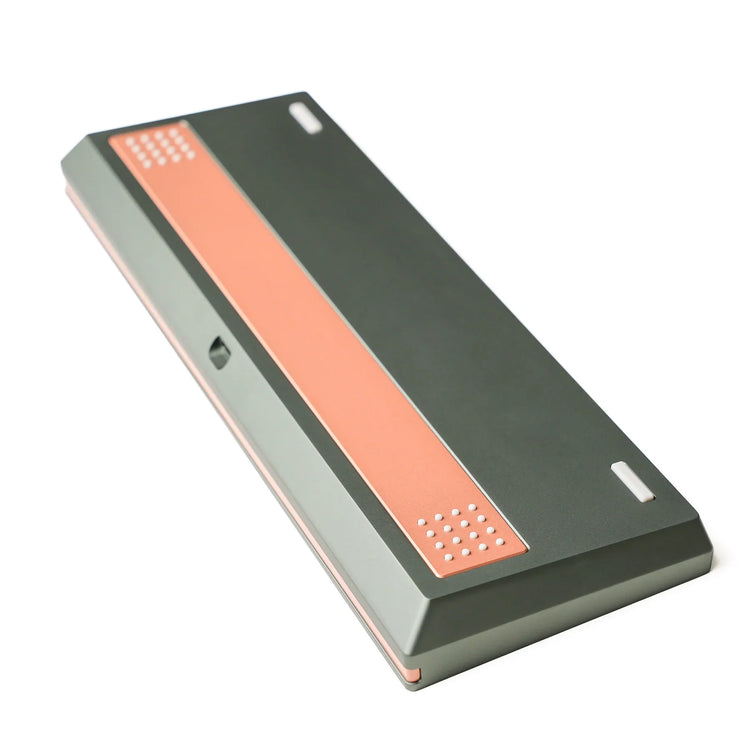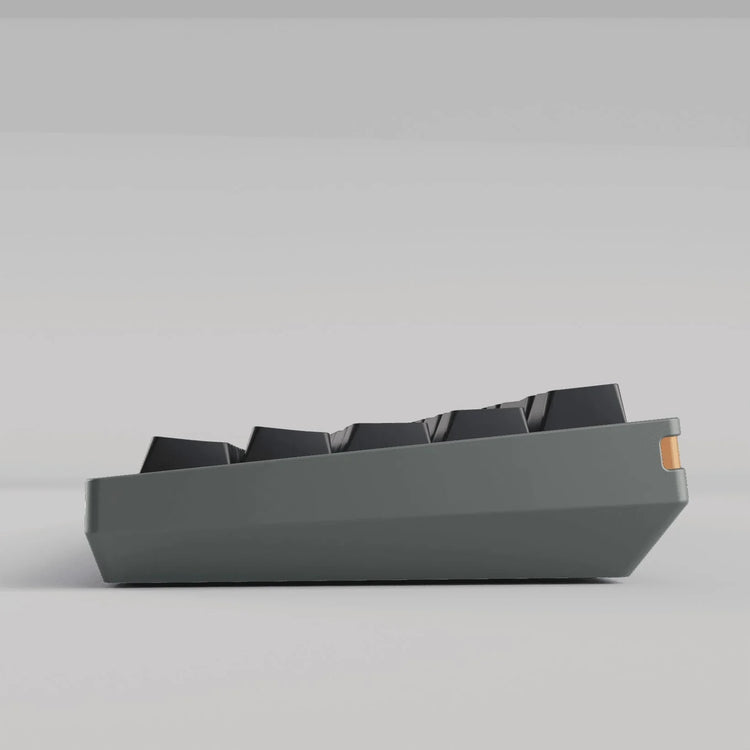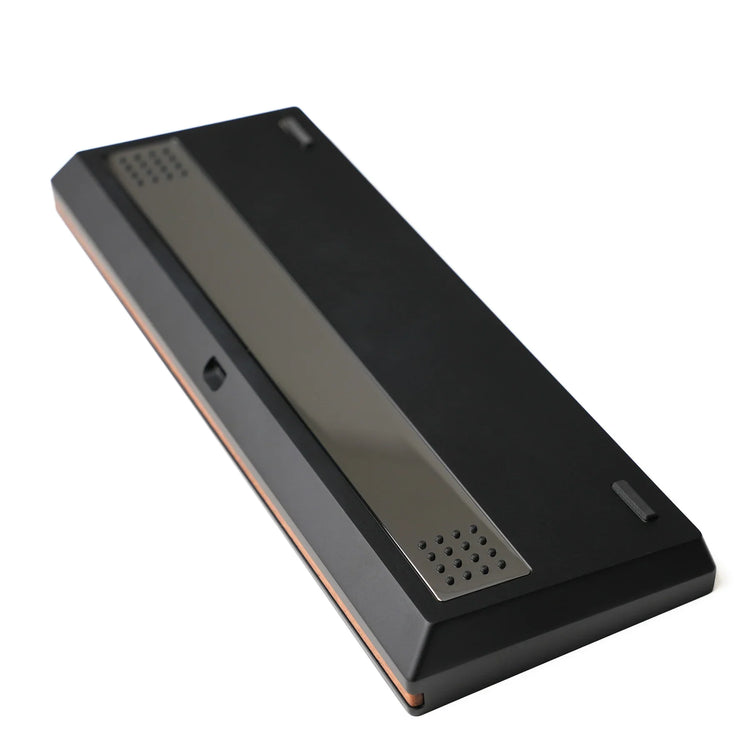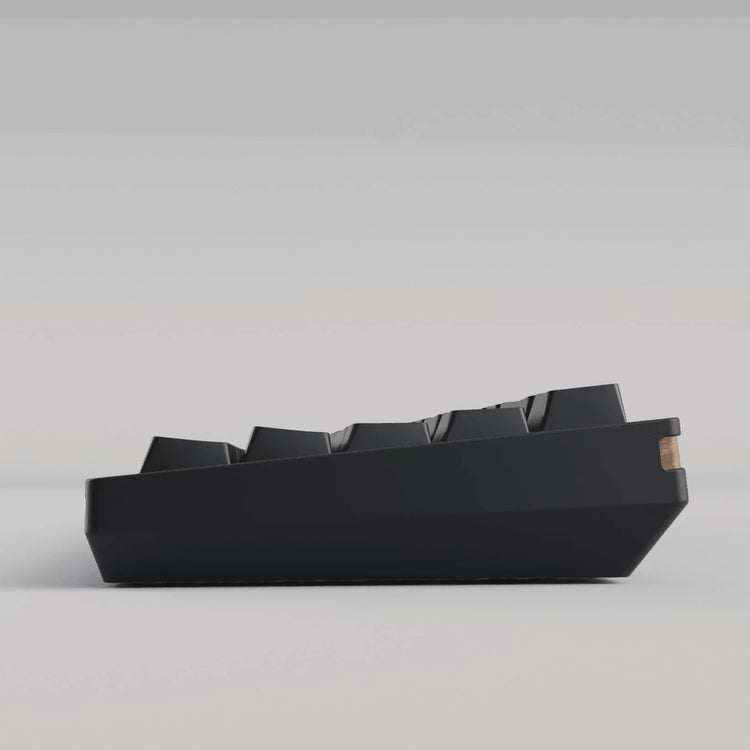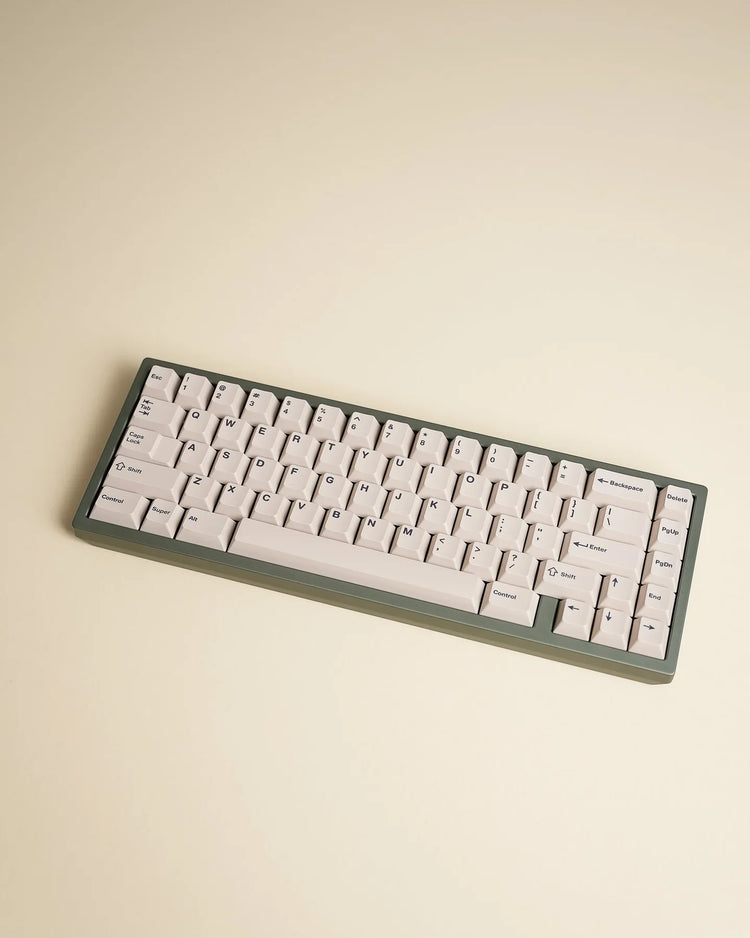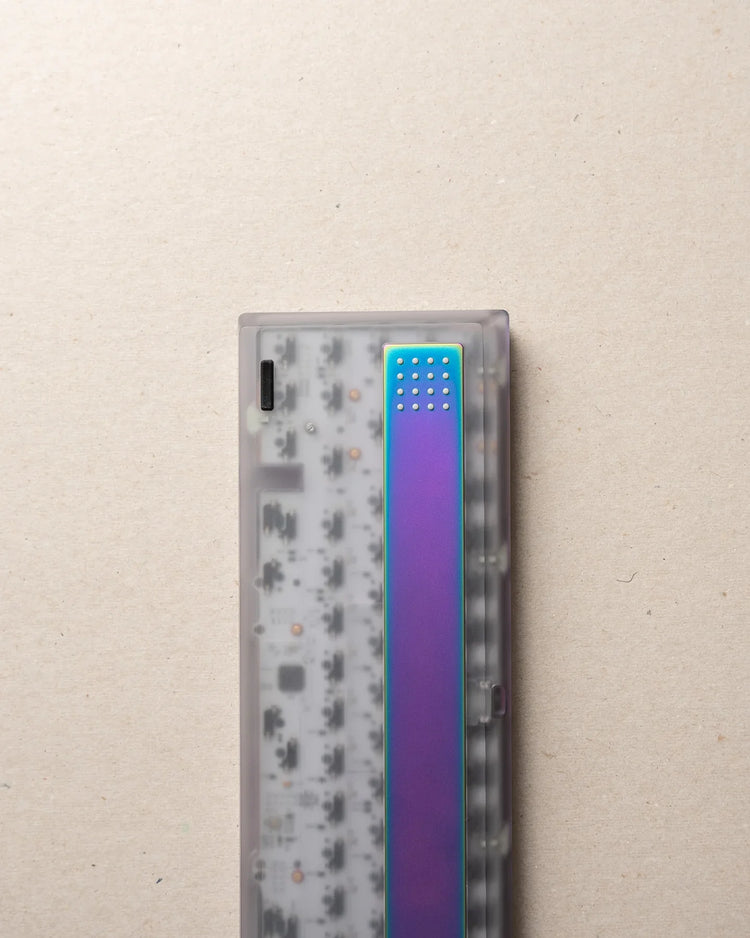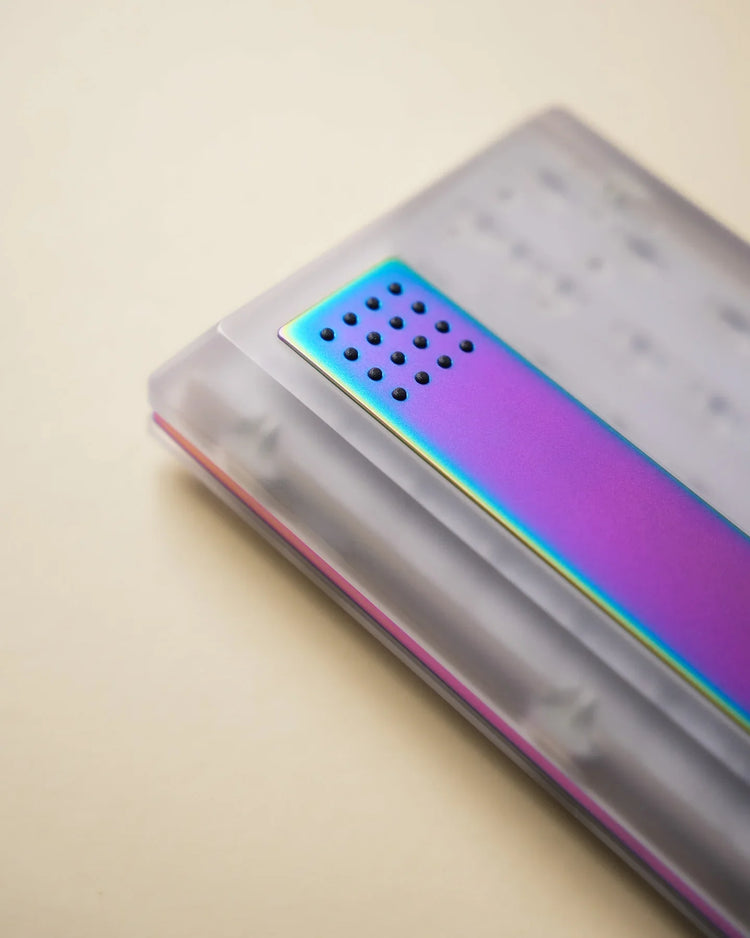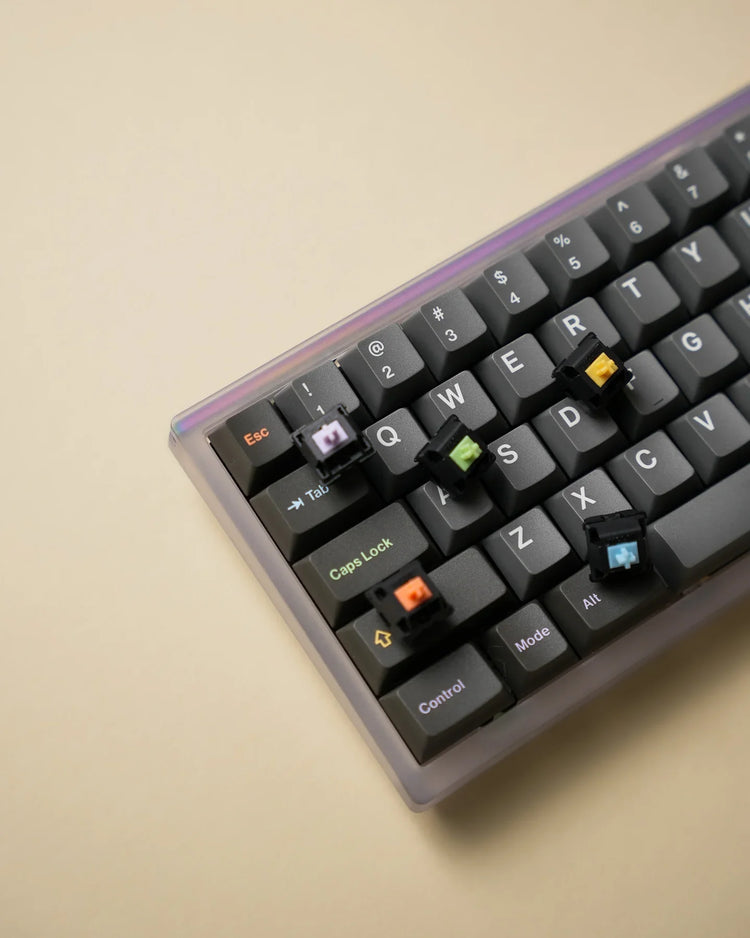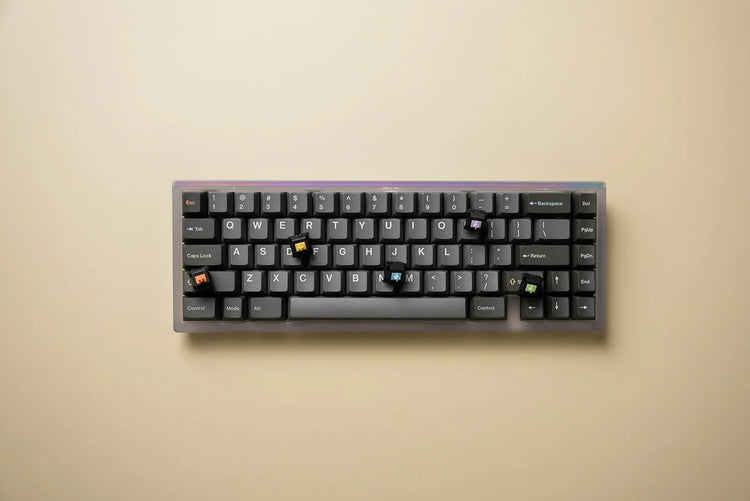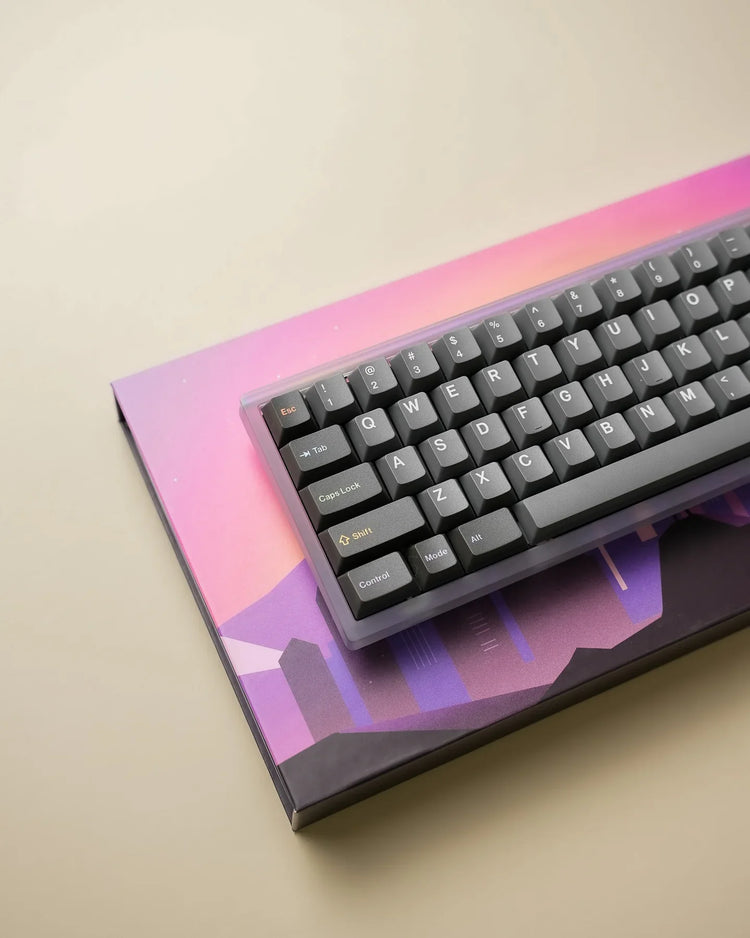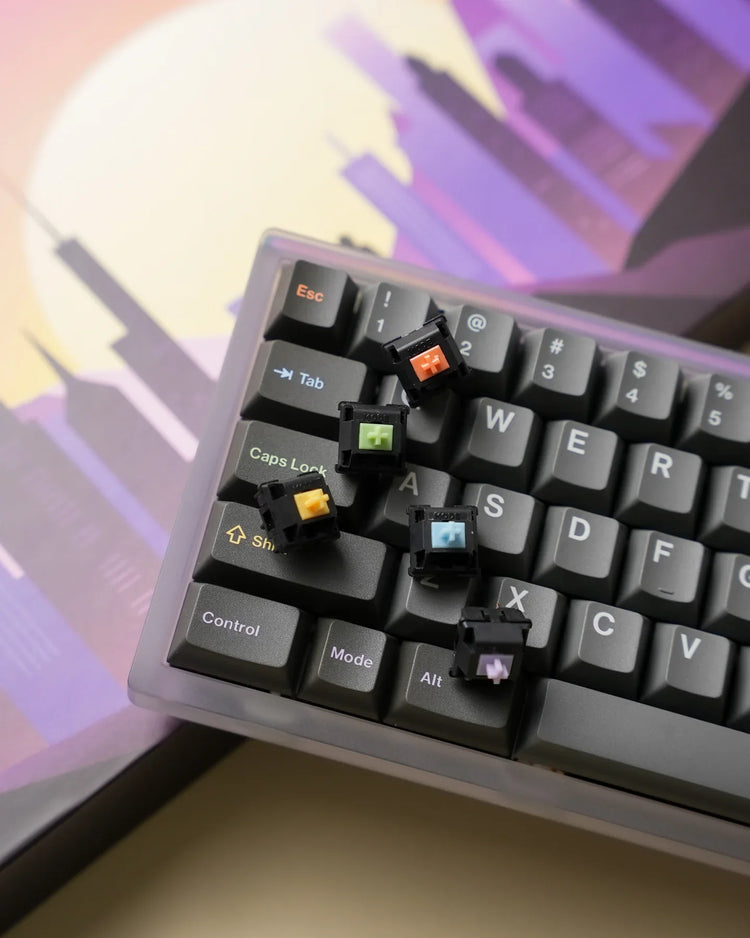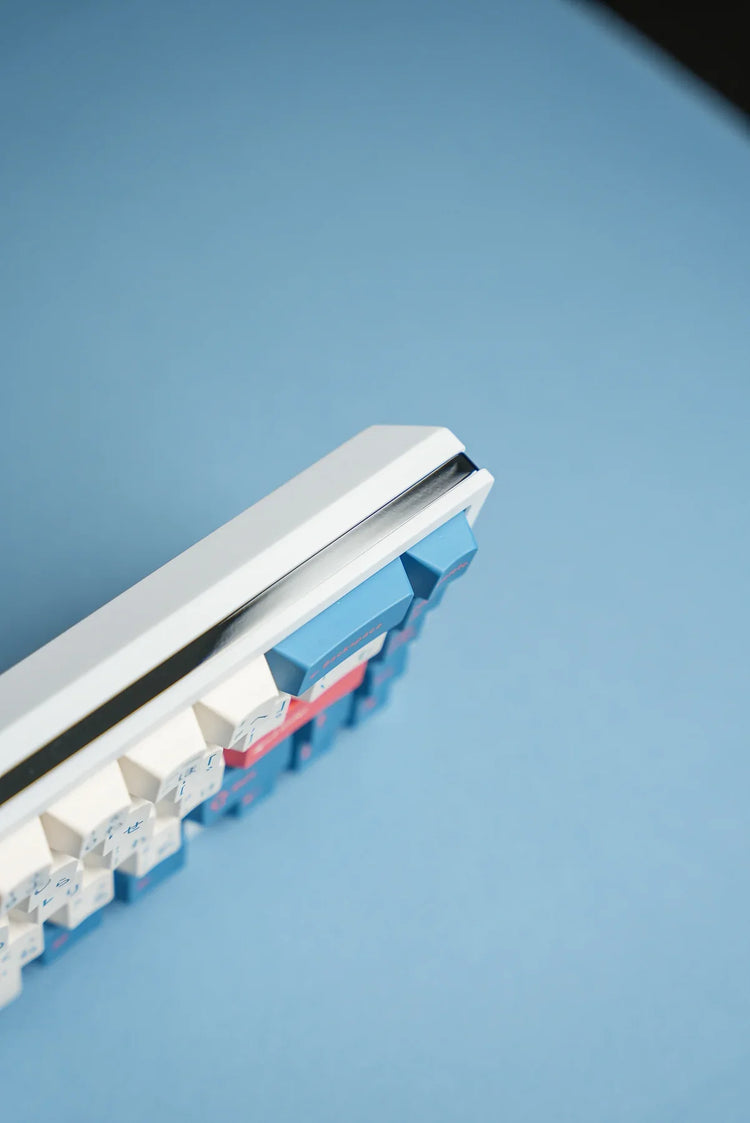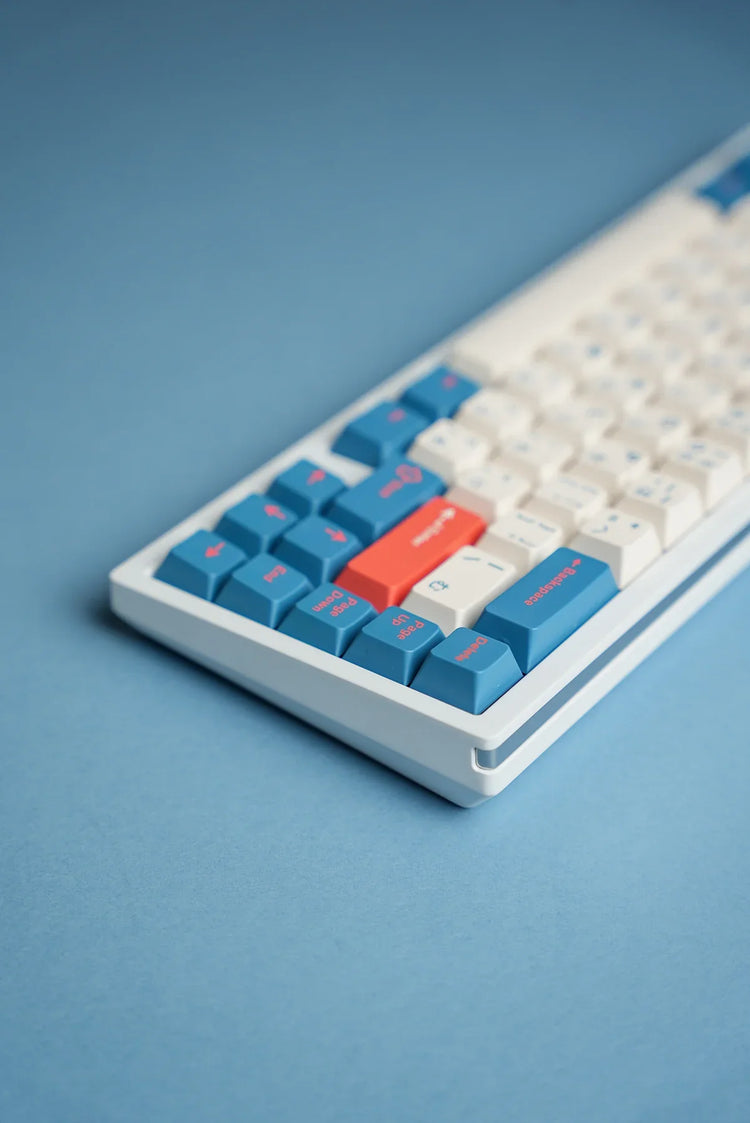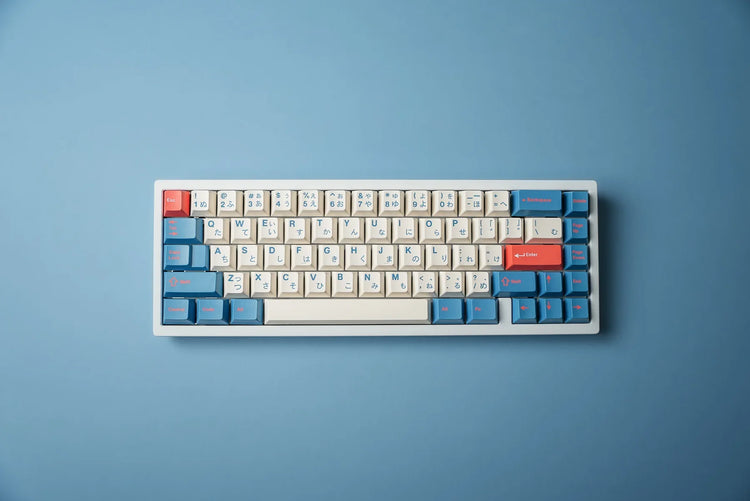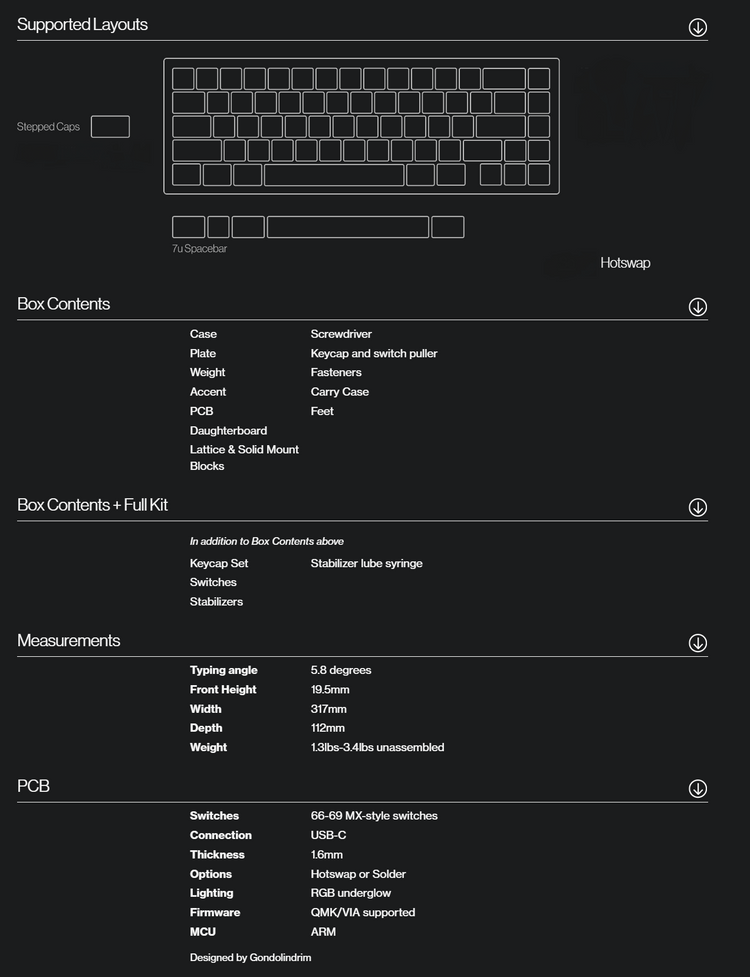 | | | | | | |
| --- | --- | --- | --- | --- | --- |
| | Chassis | Weight | Accent | Feet Color | PCB |
| Atlas | Mirage | Gold Alu | Gold Alu | Black | Hotswap |
| Circuit | Polycarbonate | Multicolor PVD | Multicolor PVD | Black | Hotswap |
| Cloud | White | Polished SS | Polished SS | Grey | Hotswap |
| Loid | Green | Copper | Copper | Grey | Hotswap |
| Onyx | Black | Polished SS | Walnut | Black | Hotswap |
About Envoy
The Envoy is Mode Designs' latest iteration of the 65% keyboard layout. Whether you're working from home, in the office, or gaming - the Envoy has hundreds of combinations to help you craft your perfect keyboard.
Futuristic Design for Today
Sharp angles balanced by smooth edges, and an impressive accent that spans the width of the board come together to give the Envoy a futuristic but not overwhelming look.
All New Mounting System
Utilizing an industry first Lattice Block Mount system you can tune your typing experience to be more flexible or responsive in minutes by simply swapping out the blocks used. Flexible mounting block system We've partnered with Carbon 3D, utilizing the Carbon DLS™ 3D printing process to develop an elastomeric blocks which offer a uniquely bouncy typing feel or a classic stiffer typing experience. The whole system is secured by two fasteners that prevent the internal assembly from moving upwards but have no impact on downwards movement.
Dream Board at a Dream Cost
Decisively refined - the Envoy takes classic Mode customization and brings new materials and options for you to choose from. 
Lattice Block Mount
The lattice block mount combines Carbon's DLS printing process and Voronoi lattices to create a dreamy, flexible typing experience.
Solid Block Mount
The solid block mount produces a firmer, more responsive, yet still comfortable typing experience.
Mode Envoy Keyboard kit includes:
- Keyboard Chassis
- Keyboard Accent
- Keyboard Weight
- Hotswap PCB
- Plate of your choice
- Daugtherboard and JST Cable
- Mounting block
- Rubber Feet
- Mode Carrying Case
- Fasteners
- Mode Assembly Tools (screwdriver and a keycap/switch puller)


We aim to process your order within 1-3 business days, but processing time may be delayed due to high workload. Shipping times will depend on your location and the shipping option you choose at checkout. Please note that due to the COVID-19 pandemic, shipping times may be longer than usual.