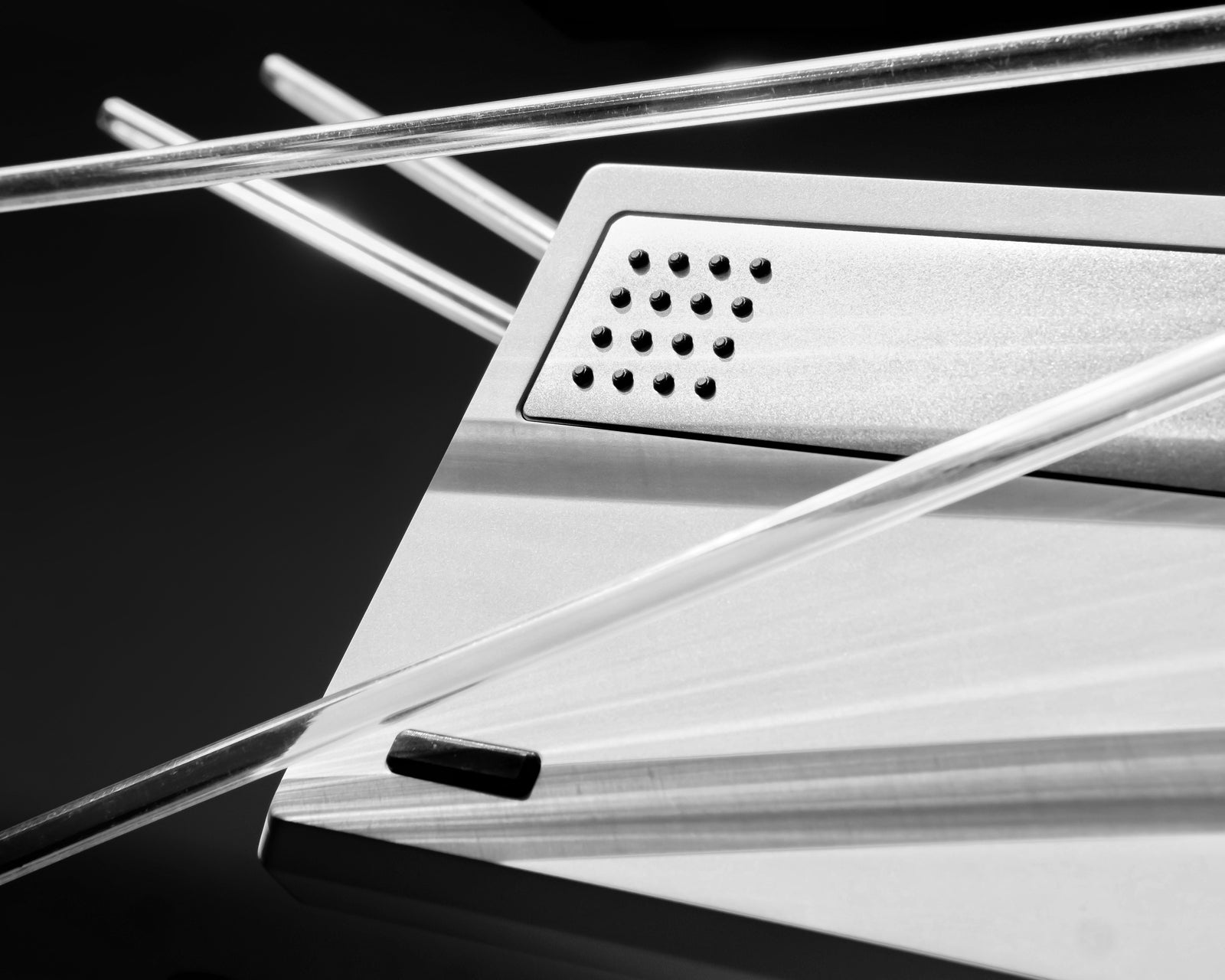 Introduction:
Mode Keyboards is a reputable keyboard maker known for its previous successes such as the Mode Eighty, Sixty, and Sonnet. The company has now introduced the new 65% Mode Envoy, which is even greater, yet still more affordable with a starting price of only Rp 3.600.000  . This keyboard is promising and would be a valuable addition to any collection.
What Makes the Mode Envoy Different:
The Mode Envoy features a one-piece case (chassis) and is available in two materials - polycarbonate and aluminium. Similar to the Sonnet, it also has a customizable back accent and weight on the bottom to make it even more personalized. Additionally, the Mode Envoy comes with a new mounting system called the Block Mount, which offers two types of block mounts:
- Lattice Block Mount: This mount combines Carbon's DLS printing process and Voronoi lattices to provide a flexible and dreamy typing experience.
- Solid Block Mount: This mount produces a firmer, more responsive, yet still comfortable typing experience.
Building the Board:
Building the board is simple and can be done in two parts. First, install the stabilizers on the PCB, then the plate and switches. In the second part, install the feet and weight, and screw them to the case. Then, do the same with the accent. Afterward, screw the daughterboard (it is recommended to install the JST cable first). Finally, install the block mount and put everything together. To complete the build, add your favorite keycaps.
Typing Experience, Feel & Sound Profile:
Personally, I've only tried the lattice block mount with an aluminum plate. The flex is well distributed, and it feels similar to a gasket mount but with a bit of a bouncy feel that is not too much. Overall, the typing experience is very comfortable and promising. I'm using a Durock Lupine switch for this build & typing test, and the sound profile is on the clackier side (high-pitched). The sound is really clean without any foam, and the Mode Envoy has a consistent sound across all the keys. When typing, there's no noticeable ping or hollowness.
Conclusion:
The Mode Envoy is a keyboard that you won't hesitate to add to your collection. With its low starting price tag, it can cover the needs of most enthusiasts. The premium feel and sound are the highlights of this keyboard, even without any flex cuts or foam.