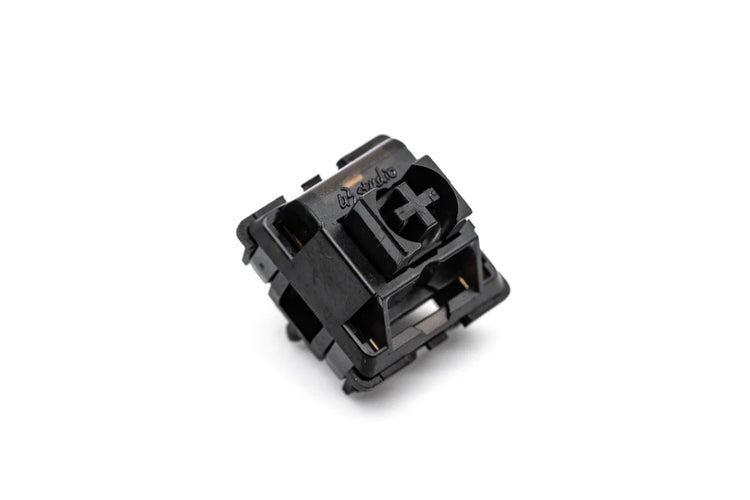 This product is an in-stock product and ready to ship
New Obsidian Pro Switches features Thic Thock DL series V2 all-black spring, improved top housing material, and cushioned top housing rail for smoother keypresses.

Obsidian Pro Switches Specification
-Linear Switch
-Top Housing: Transparent Black Composite Material
-Bottom Housing: Nylon
-Stem: POM
-Actuation: 50g
-Bottom Out: 62g
-Spring: ThicThock DL Series V2 Black Spring
-PCB Mount, 5-Pin
-Factory Unlubed
-Manufactured by JWK (Designed by 43 studio)
Price listed is for 10 (ten) Switches
We aim to process your order within 1-3 business days, but processing time may be delayed due to high workload. Shipping times will depend on your location and the shipping option you choose at checkout. Please note that due to the COVID-19 pandemic, shipping times may be longer than usual.