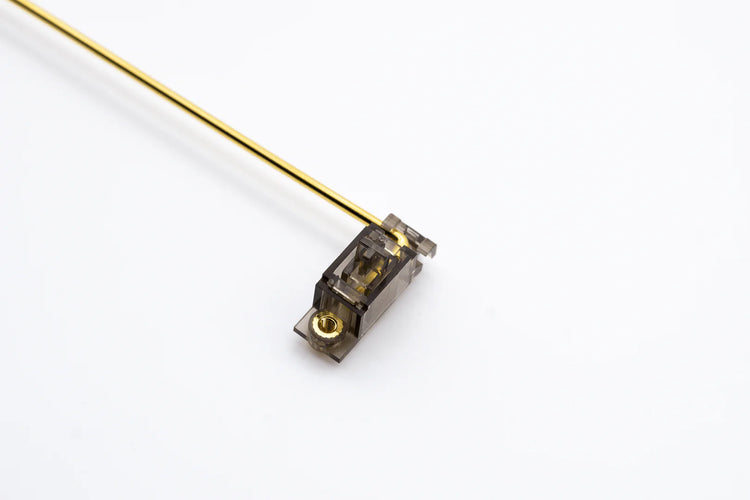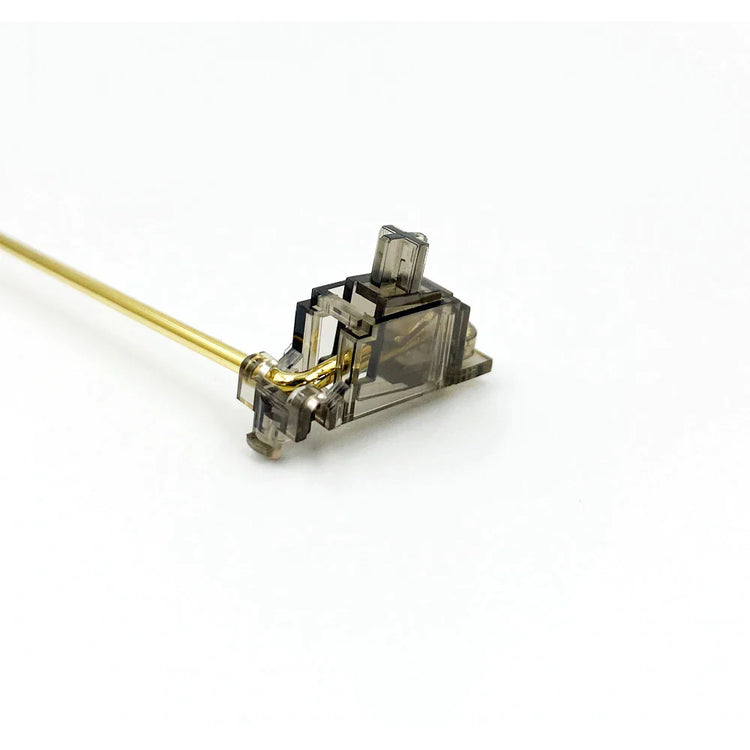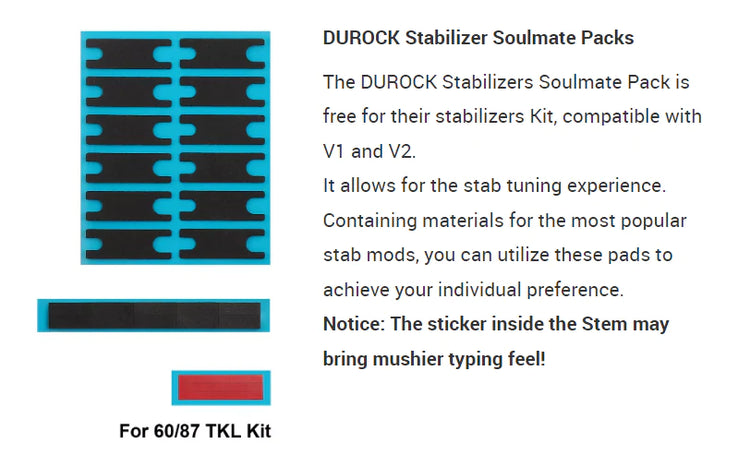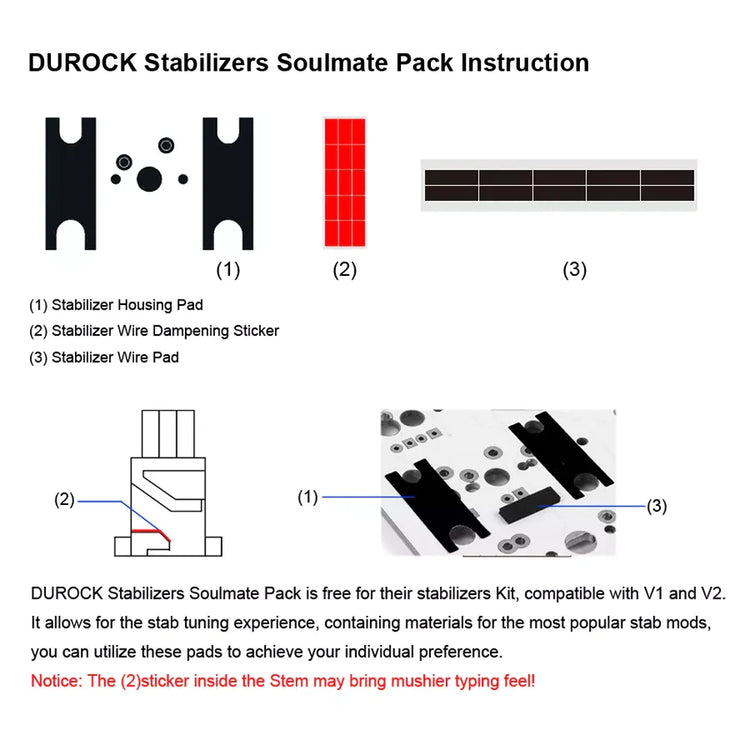 This product is an in-stock product and ready to ship
DUROCK NEW PCB Mount Keyboard Stabilizer V2

The pack includes:
-4 x 2u wire (PVD)

-1 x 6.25u wire (PVD)
-1 x 7u wire (PVD)
-10 x stabs
-10 x housings
-10 x screws
-10-12 x washers
- (new) Free Soulmate packs

We aim to process your order within 1-3 business days, but processing time may be delayed due to high workload. Shipping times will depend on your location and the shipping option you choose at checkout. Please note that due to the COVID-19 pandemic, shipping times may be longer than usual.